• blueberry • gluten free • muffins • recipe • rice flour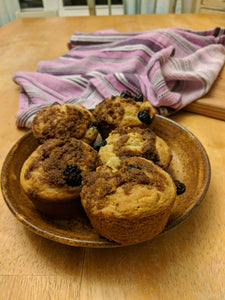 Blueberry Rice Flour Muffins If you follow us, you know that we don't post a lot of recipes. Occasionally, however, when we come up with something amazing we do it! These muffins are fantastic with coffee, especially our medium roasts! They're refreshing, healthy, very low in sugar, and taste wonderful! They're not the sugary blueberry muffins you're used to getting from the store, with a load of butter and really high in calories--this is more like a blueberry coffee cake muffin!  Makes: 6 Muffins (double recipe for a full dozen!)   Preheat Oven: 425 Degrees Fahrenheit Ingredients (For the Muffins) 1 Cup of Rice...
---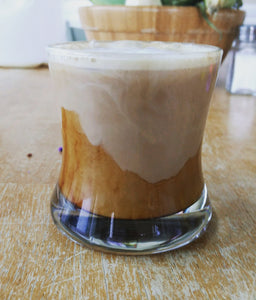 Sometimes we like to say that coffee is an art, from the very beginning to the very end. It's sad to me when I see people "cutting the cable" on quality coffee and going with the cheap-o stuff, not just because it represents our current cultural habit of misplaced consumerism (i.e. we'll spend fortunes on our techy stuff but we sacrifice the quality of food and beverages for substitutes) but also because it doesn't allow for coffee to be artful. It's actually one of the things I love most about doing this. In case you thought otherwise, coffee roasting is...
---
• coffee • mocha • peanut butter • recipe • smoothie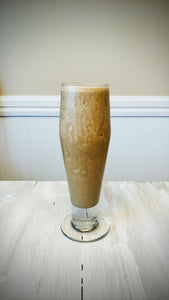 The Mocha Peanut Butter Smoothie You know how some recipe websites go ON and ON and ON and On telling a story about how they came up with whatever recipe they came up with, a funny story that is completely irrelevant to the recipe anyways, or try and load you up with all sorts of "extra" information about how this recipe will change your life forever? Yeah...we don't have time for that and neither do you.  Recipe 1/4 Cup of Almond Milk (or Milk of Choice) 3/4 Cup of COLD Drinklings Coffee (I used Sumatra, but almost any kind will...